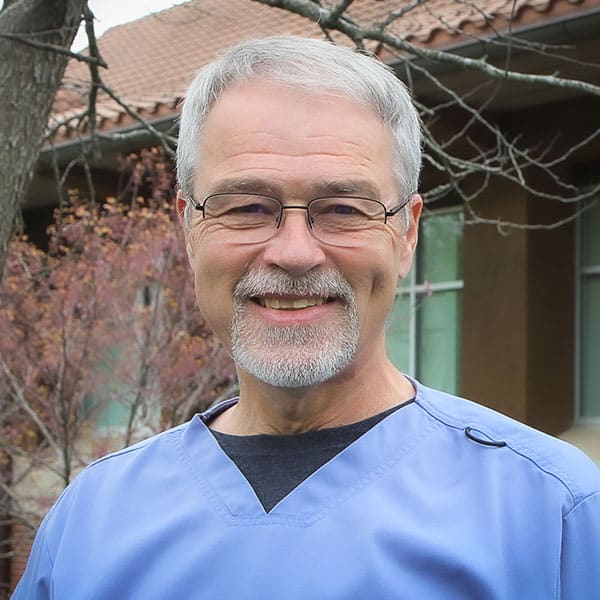 A native of South Boston, Virginia, Dr. Yeatts moved from Virginia Tech to the Richmond/Chesterfield County area in 1980 to attend the Medical College of Virginia. He graduated from Dental School in 1984 and then attended MCV School of Medicine, graduating in 1990. His specialty training was at the MCV- Chesterfield Family Practice program. In 1994, he founded Harbour Pointe Family Practice in the Brandermill/Woodlake area.
Dr. Yeatts is board certified in Family Medicine and was awarded the honorary degree of Fellow in 1999. In 2005, Dr. Yeatts was a charter member of the medical board of St. Francis Medical Center, serving as Chief of Family Medicine.
Dr. Yeatts has loved serving in the Chesterfield community for many years. He founded Commonwealth Clinic (now the Love of Jesus Clinic), the first clinic in Chesterfield County providing free health care to the needy uninsured. He also served for many years as the team doctor for the Clover Hill High School football team. He is an active member of Southside Nazarene Church.
His wife, Teri, is a Registered Nurse, who grew up in the Winterpock Community in Chesterfield County. She is a graduate of Clover Hill High School. They have 4 children.