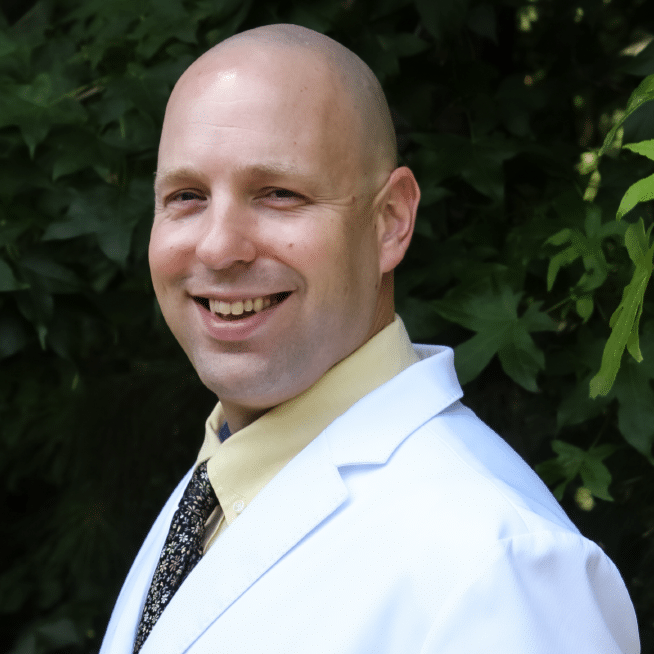 Dr Robert Buchanan, D.O., comes to Family Practice Associates after 9 years serving as a physician in the US Army, providing preventive and primary care to the soldiers defending our country. He separated from Active Duty in order to live, permanently, near his children.
He is originally from the area, alumni of Clover Hill Elementary, Swift Creek Middle, and Clover Hill High School. His first job was at Crab Louie's.
In 2005, he earned a degree from VCU in Philosophy, a pre-health chemistry certificate from Radford University in 2010, and Dr Buchanan graduated from the Edward Via College of Osteopathic Medicine in Blacksburg VA in 2014. Earning a scholarship through the Army's Health Professions Scholarship Program, he completed his intern year at Triple Army Medical Center in Hawaii, serving as his transitional year class's representative to the Graduate Medical Education Committee, before completing duty in South Korea and Fort Campbell, KY.
Dr Buchanan finished his residency training in Family Medicine at Martin Army Community Hospital in Fort Benning, GA in 2021, with a focus on the Philosophy of Medicine and Medical Ethics.
In his spare time, he enjoys bicycle riding and spending time with his children and long term girlfriend.