Scott Trawick, MPAS, PA-C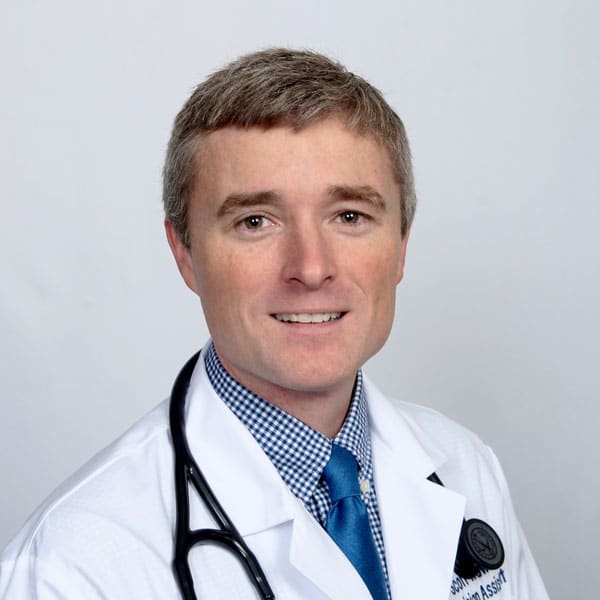 Scott Trawick grew up in Midlothian and graduated from Virginia Tech with a Bachelor of Arts degree in Communications, and a Minor in History. After working in film production for several years in Southern California, he returned to Virginia and earned a Post-Baccalaureate Certificate in Health Sciences from Virginia Commonwealth University. Most recently, Scott completed a Master of Physician Assistant Studies degree at James Madison University. He is a Board Certified Physician Assistant, and a member of the American Academy of Physician Assistants and the Virginia Academy of Physician Assistants.
Scott is returning to Family Practice Associates (FPA), where he worked as a medical assistant for Dr. Clemens Hallmann prior to attending PA school. He has also spent time as a Patient Service Representative at VCU Health in Outpatient Physical Therapy, and as a volunteer in the Emergency Department at St. Francis Medical Center. Scott is excited to be back at FPA, working with providers and nurses that he knows well and admires. He looks forward to working with patients in an attentive and supportive environment to achieve optimal health.
Outside of his interests in health care, Scott always enjoys a good novel or history book, going to movies, camping, coaching soccer, and spending time with his wife, Brittany, and their daughters, Camden and Freya.