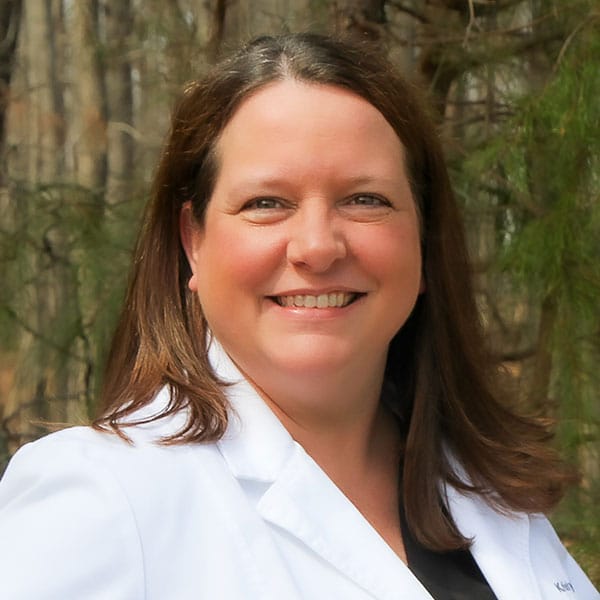 Kristy Slaven moved to Virginia in 2020 and joined our Practice as a board certified Family Nurse Practitioner. Prior to joining us, she practiced as a FNP at Goshen Medical Center in Jacksonville NC. Kristy is experienced all areas of family medicine from acute to chronic care although she particularly enjoys for women's health.
Kristy Slaven grew up in Connecticut. In 2000, she graduated from Niagara University with a bachelors degree in Nursing and a double minor in psychology and military science. She then spent 4 years active duty as an Army nurse stationed at Tripler, Hawaii.
Kristy has experience as a registered nurse working in medical and radiation oncology, critical care and emergency medicine. In 2009, Kristy graduated from the University of Cincinnati with a Master's in Nursing and was certified as a Women's Health Nurse Practitioner. In 2019, she received her Post-Masters Certificate from South University and has transitioned into her current role as a Family Nurse Practitioner.
She moved to Virginia in 2020 and joined Family Practice Associates. She and her husband Sean have decided to settle down and make Virginia their permanent home. They have three grown children, Ian, Isabella, and Sara.  In her free time, Kristy enjoys traveling (especially cruising!), reading, spending time with her family, and admits to an unhealthy obsession with the game Homescapes.