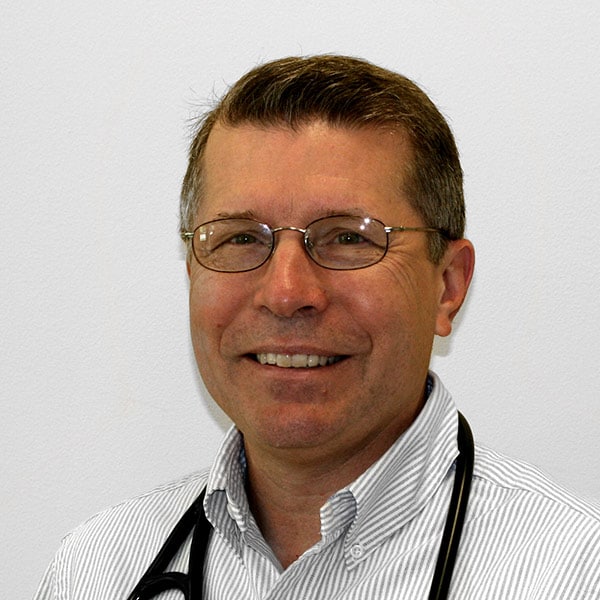 Dr. Wheeler was raised in the Bon Air area of Chesterfield County. He graduated from Randolph-Macon College in 1978 with a Bachelor's degree in Chemistry. During his senior year, he was inducted into the Gamma Chapter of Phi Beta Kappa for his high academic standings. While at college he became a member of Phi Delta Theta social fraternity. His MD was earned at the Medical College of Virginia and he graduated in the Class of 1982. He subsequently matched into the Pocoshock/Chesterfield County Family Practice residency program and upon completion of this program, joined Family Practice Associates in July 1985. In that month, Dr. Wheeler became Board Certified in Family Practice and has maintained his certified status by board recertification exams in 1991, 1997, 2003 and at present has extend his recertification period to 2013. He earned the honorary degree of Fellow from the American Academy of Family Physicians in 1993.
Dr. Wheeler's medical interests includes the comprehensive, cost effective and preventative care of his many patients and families that he has been privileged to treat for almost 25 years.
His many nonmedical interests include fishing, sporting clays, billiards and travelling with his family and friends.
Dr. Wheeler is married to Kara Clark who is an acute care nurse practitioner specializing in neurology. He has three children, Whitney, Drew and Kylie. Kylie became the youngest member of the Wheeler Household when she was adopted from China in 2004.